Dr. George G.Kalantzis - Academic Work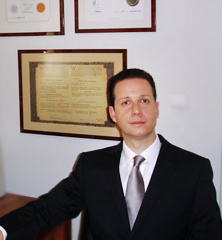 I am an honorary  Senior Lecturer in Leeds University and I am responsible for training 3rd and 5th year medical students in Ophthalmology.
I am also a Clinical Tutor for trainees rotating at the Department in Oculoplastics, Lacrimal & Orbital Surgery, which is part of the obligatory training in Ophthalmology.
Additionally, I train every year two senior post-CCT Fellows. I have published several articles in peer reviewed journals and I am in charge of clinical research projects which are still ongoing.